I have been writing about the upcoming water IPO, Energy Recovery (ERII).
Blog Post 1
Blog Post 2
It appears the Company will sell 14m shares of stock between $7-$9 the week of June 30
Read More Here
Here are my recent thoughts. What the Company does and the industry they are in makes it an extremely exciting IPO to me. My simple understanding is this :The products help reduce the energy used in converting seawater to drinking water. This Company gets a "That's Hot" on the IPO Industry check.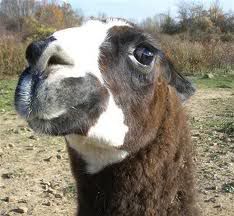 Another exercise I like to do is look at the EPS the Company has reported the last fiscal year, and see what that EPS would look like when you dilute it with the IPO shares that are coming public. (Of course you need to factor in growth going forward if it is a growth industry, which you would think this is).
For the fiscal year ended 12/31/2007, the Company reported net income of approximately $5.8m on 41.4m diluted shares outstanding, or .14 EPS. The Company will have approximately 48m shares outstanding after the IPO. So that 2007 EPS would be approximately .12 if you use the pro forma share count including the IPO.
Read More Here
On a historical EPS basis, it seems to me the Company is getting a generous pricing with the $7-$9 range. So on a pure valuation basis that is one of the angles I look at. Other determining factors include future growth and sector attractiveness. Some stocks in the past have become the proxy for a hot sector and get higher P/E's for anticipated future growth or because there simply aren't that many stocks in the sector. (Like many solar/wind IPO's when those stocks first appeared the last few years).
So my conclusion at this point is this is a hot IPO on a sector basis and considering the scarcity of stocks currently available in this industry. Based on a pure valuation basis this would not be one that I really want to chase. I am sure this IPO will get strong attention as many say water scarcity is the next oil. Honestly, the biggest factor in making my decision when/if I buy will now be based on where it opens.